These are the 10 most healthy chicken recipes for weight loss
There are so many chicken recipes that are around today. While most of them may not be so healthy because of the dressing and method of cooking, there are others who are healthy and quicken the weight loss process.
I compiled a list of 10 tasty healthy chicken recipes for weight loss that are amazing.
Teriyaki Chicken Lettuce Wraps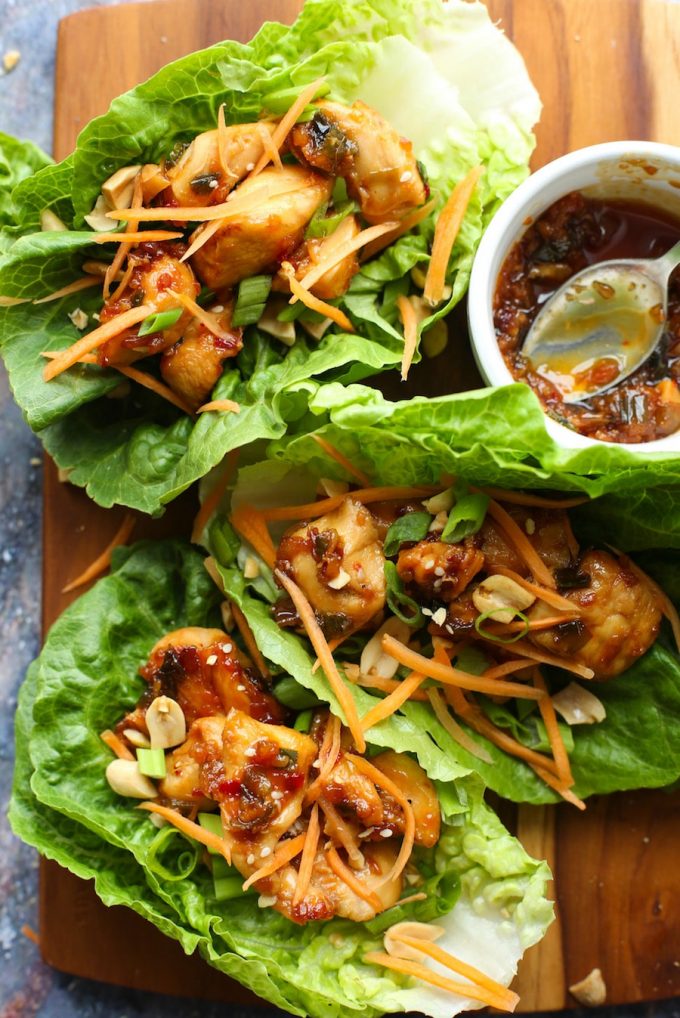 Sweet homemade Teriyaki combined with lean ground turkey and veggies wrapped in crisp lettuce – a perfect light meal for lunch or dinner. Recipe: DamnDelicious
Apple, White Cheddar & Grilled Chicken Salad
There's nothing like grilled chicken to add flavor to a salad. The marinade for the chicken and the vinaigrette for the salad are one in the same. Recipe: averiecooks.com
Healthy Chicken Burrito Bowl Meal Prep

This time-saving meal-prep chicken burrito bowls recipe will help you get healthy lunch on the table at work, school or home quickly. Recipe: DamnDelicious.
Lemon Chicken & Asparagus Foil Packs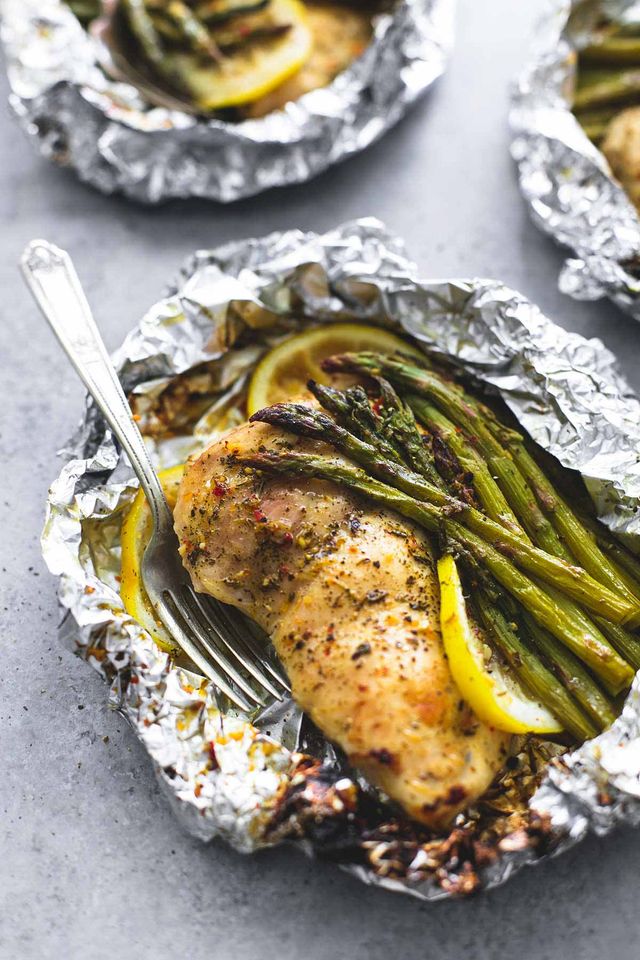 Simple lemon chicken & asparagus foil packs are an easy and incredibly delicious 30-minute meal you can either grill, or bake any time of the year. 
Recipe
: 
bloglovin.com
5 Ingredient Easy White Chicken Chili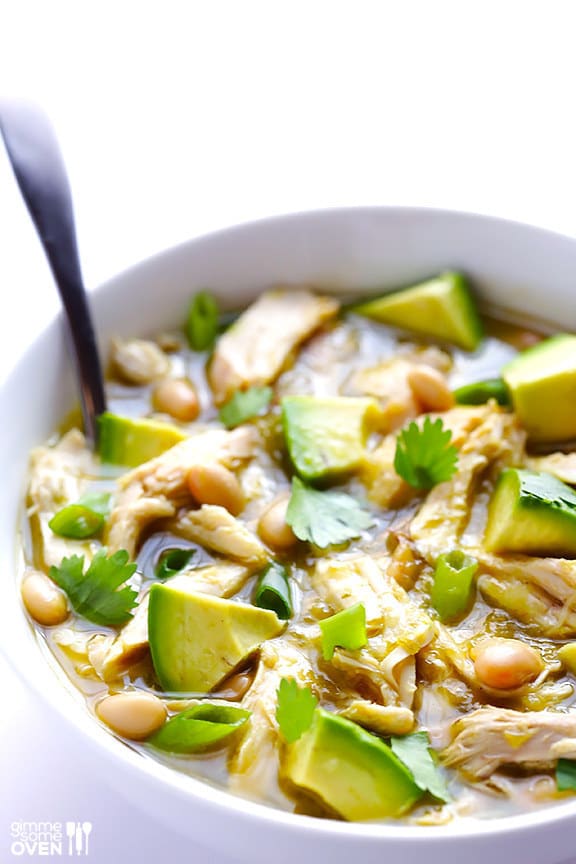 This delicious and easy white chicken chili recipe can be made with just 5 ingredients in 15 minutes! 
Recipe
: 
GimmeSomeOven
.
Skinny Thai Green Chicken Curry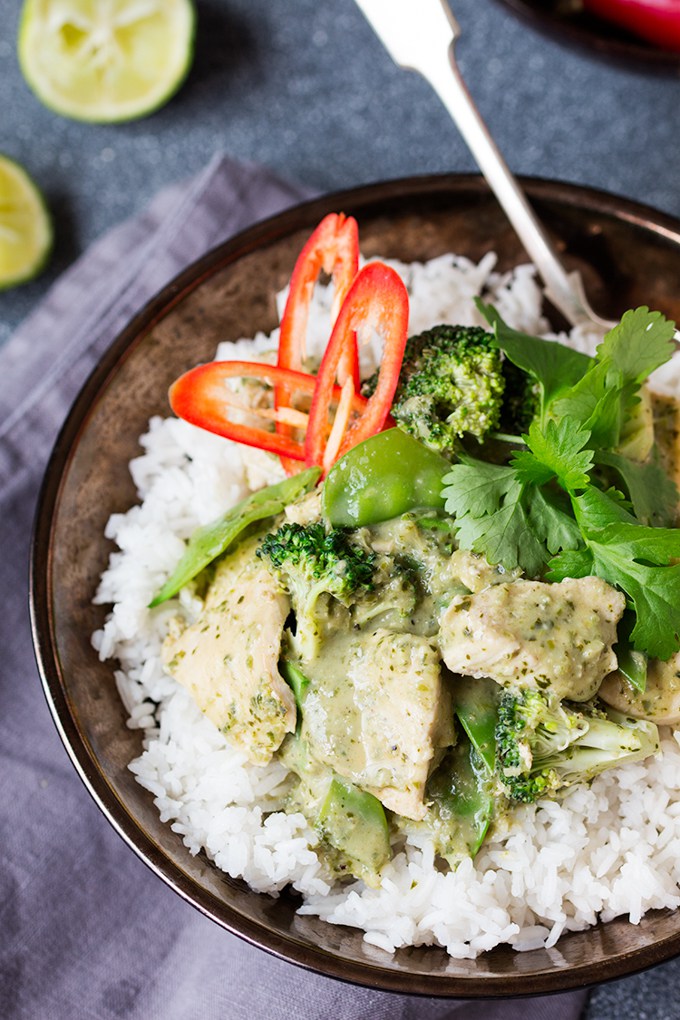 "A fresh, fragrant and light-but-creamy Thai chicken curry. Only 500 cals per serving INCLUDING rice (226 cals without). Less than 2 syns per serving on Slimming World Extra Easy." Recipe from  KitchenSanctuary
Chicken With Pesto Zoodles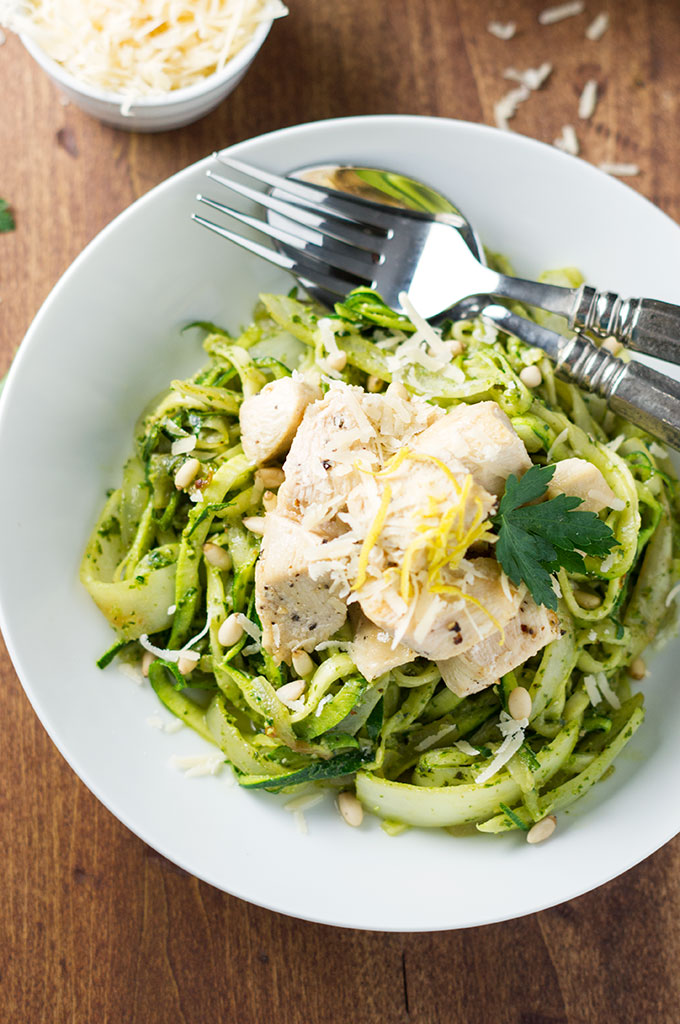 "
A light and tasty summery zucchini noodle pasta tossed with fresh basil pesto with roasted tomatoes and grilled chicken
Pan Seared Chicken Breast With Sun-Dried Tomatoes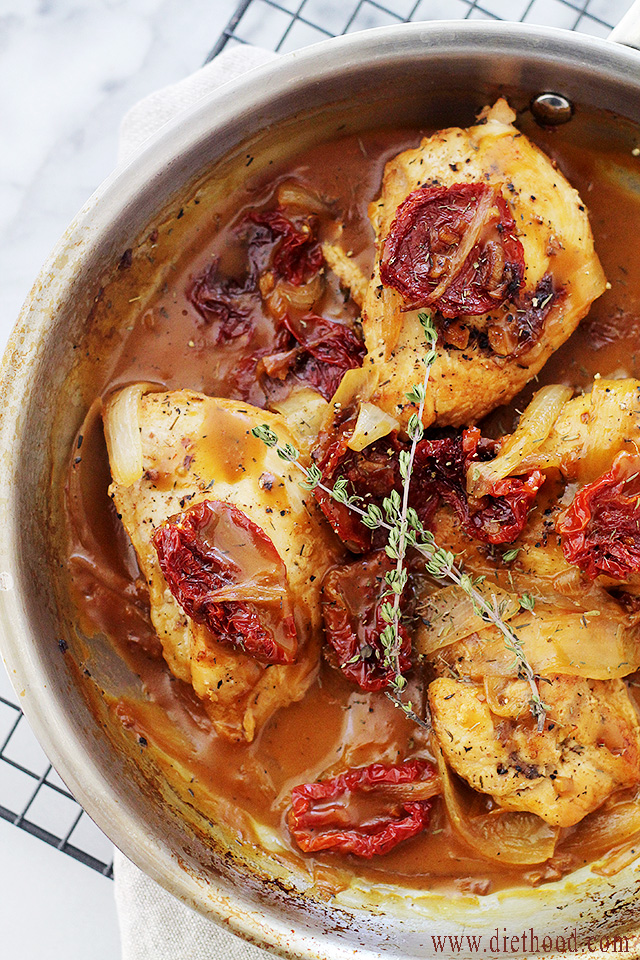 Recipe from Diethood.
Garlic Chicken & Potatoes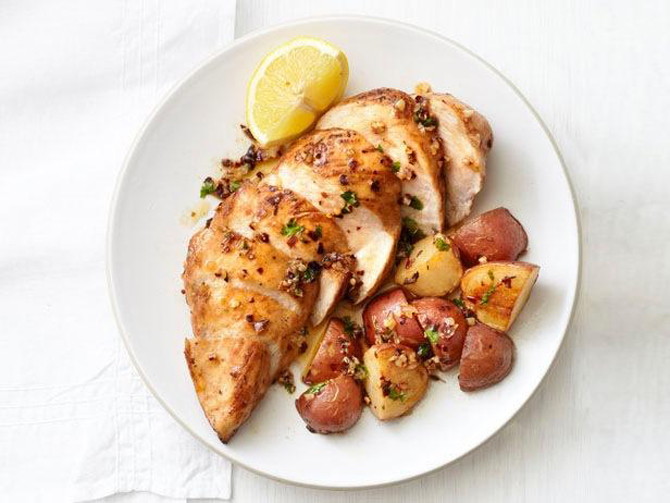 Oven baked and CRISPY breaded Sheet Pan Lemon Parmesan Garlic Chicken & Veggies, complete with potatoes and green beans smothered in a garlic butter sauce! Recipe from  FoodNetwork
Chicken & Asparagus Lemon Stir Fry
Recipe: skinnytaste.com
Healthy Chicken Pesto Kabobs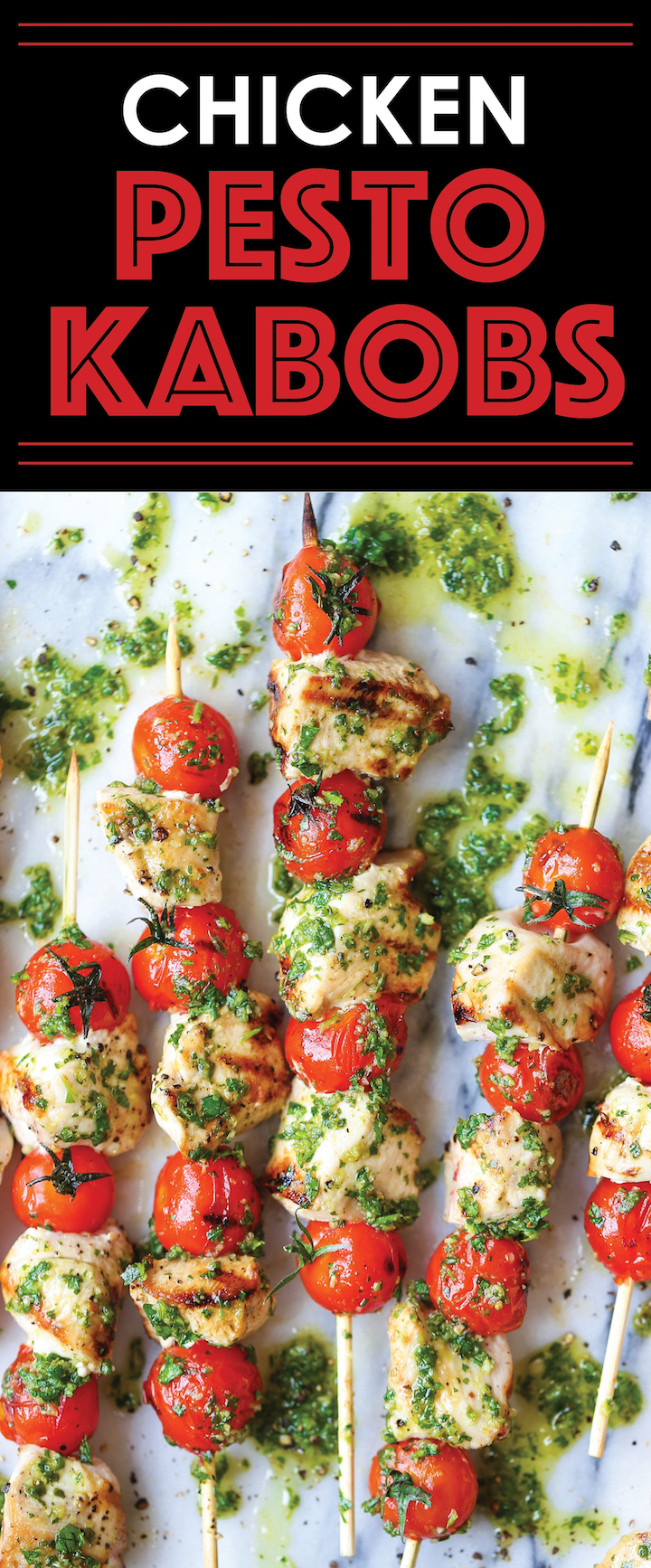 These Ultra Easy Pesto Lemon Chicken Kabobs are about as easy it gets for grilled chicken on a skewer, and these tasty kabobs are low-carb, gluten-free, and South Beach Diet friendly.Recipe: DamnDelicious.